Our Horses
In Normandy more than 50 Ponies and Horses live outside in the fields, in a real herd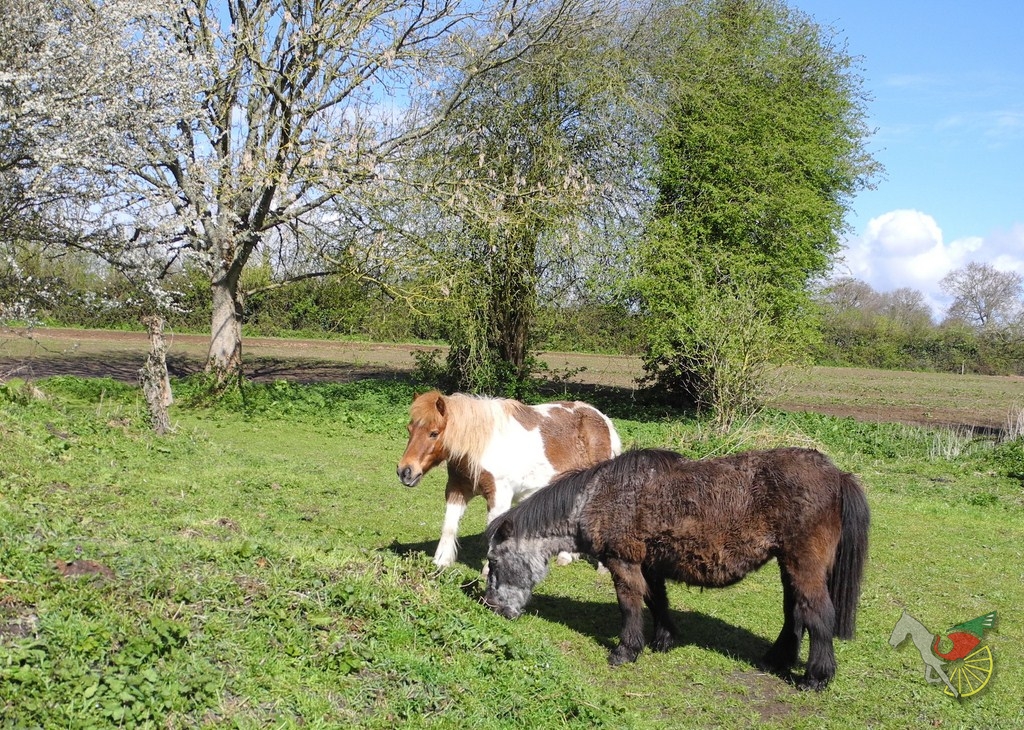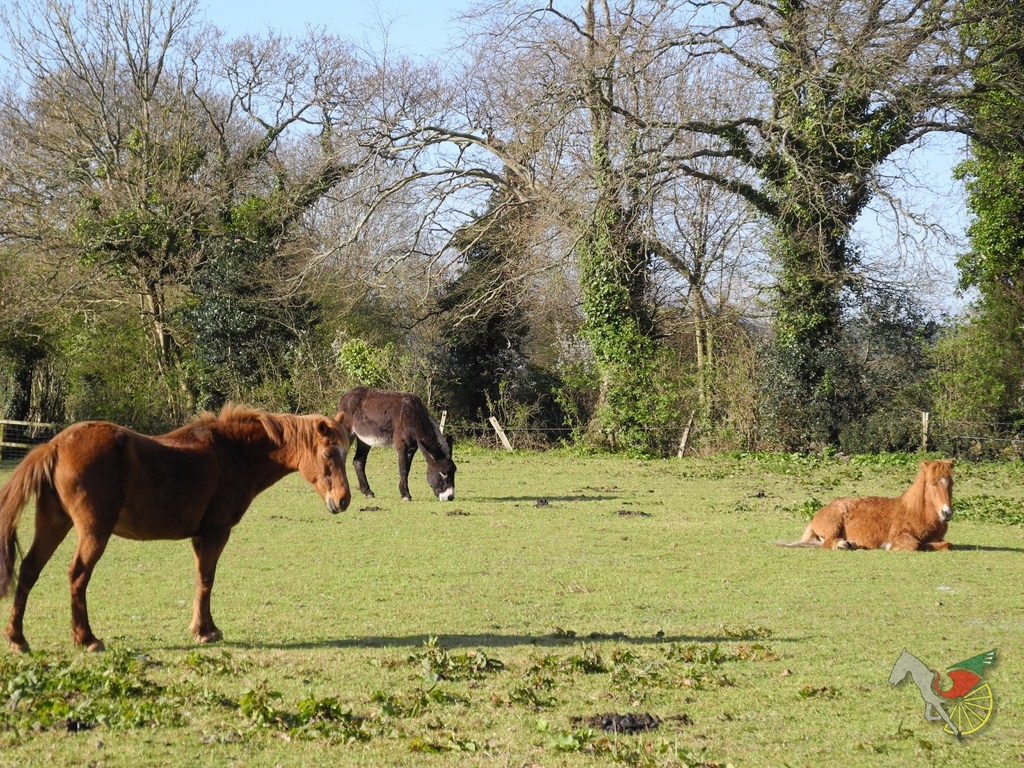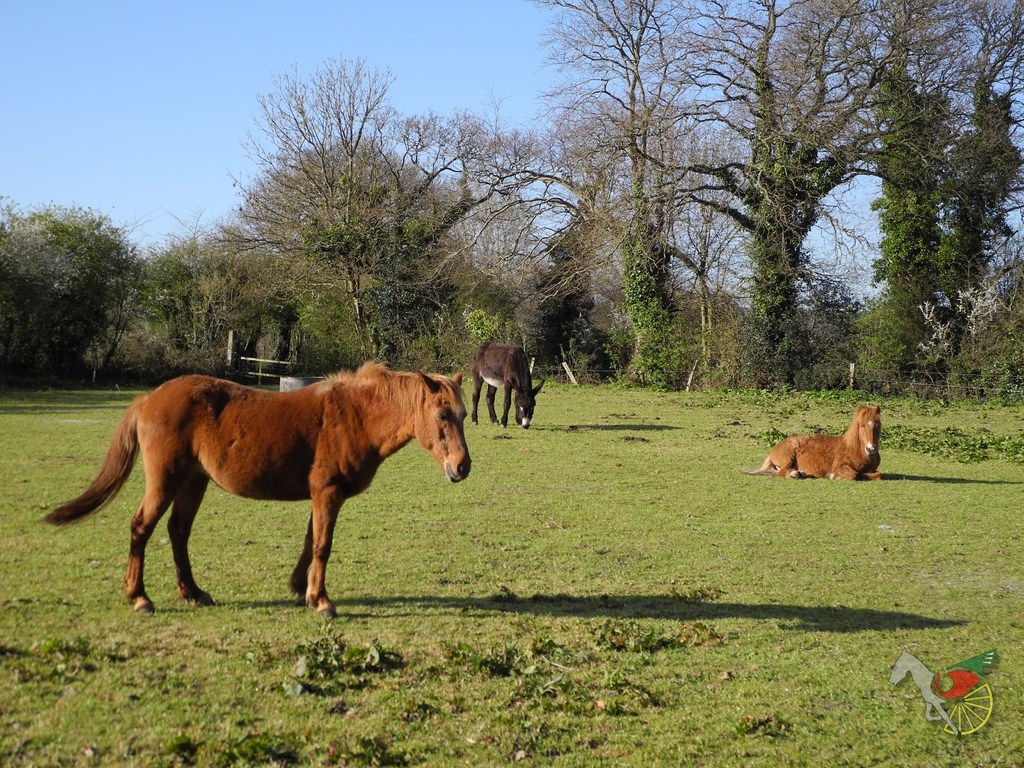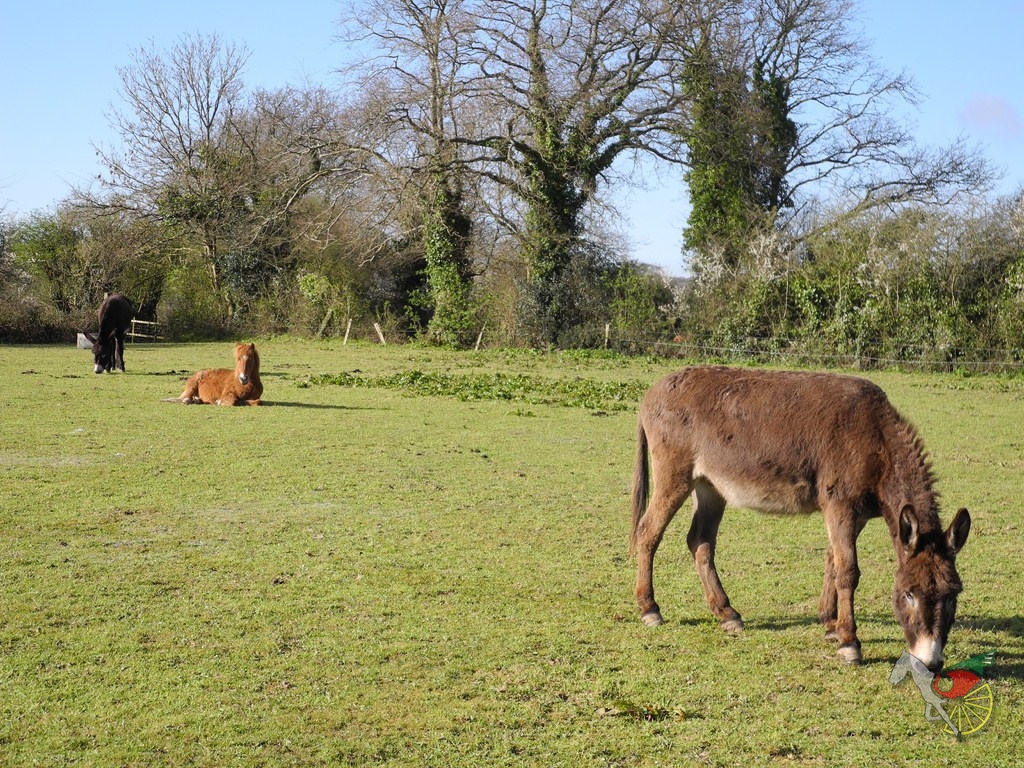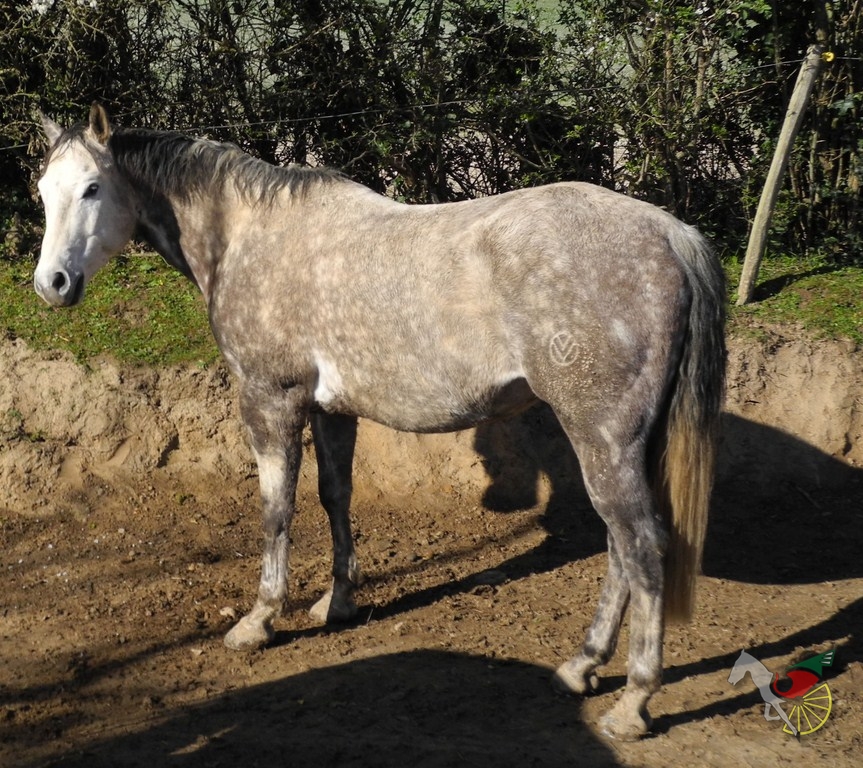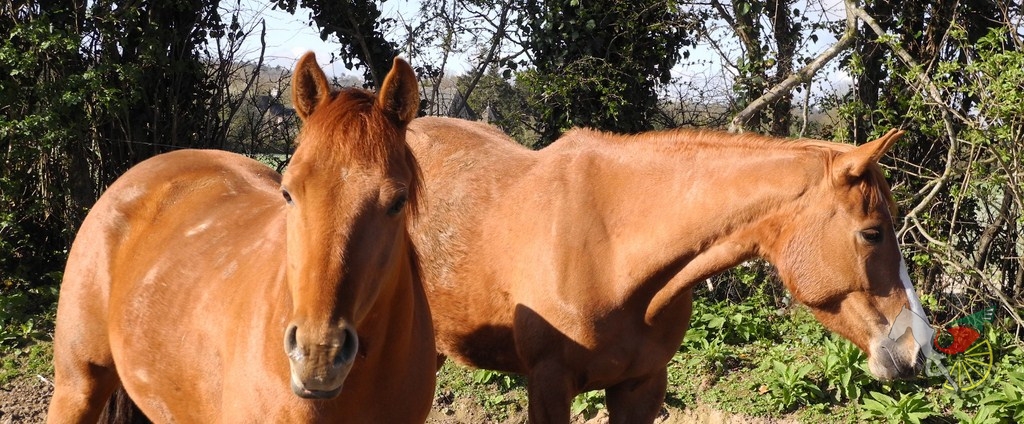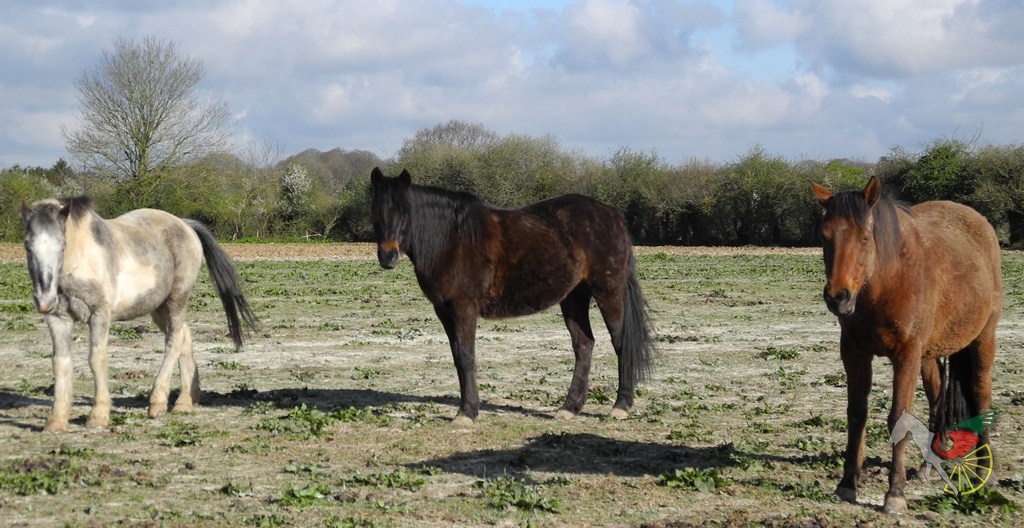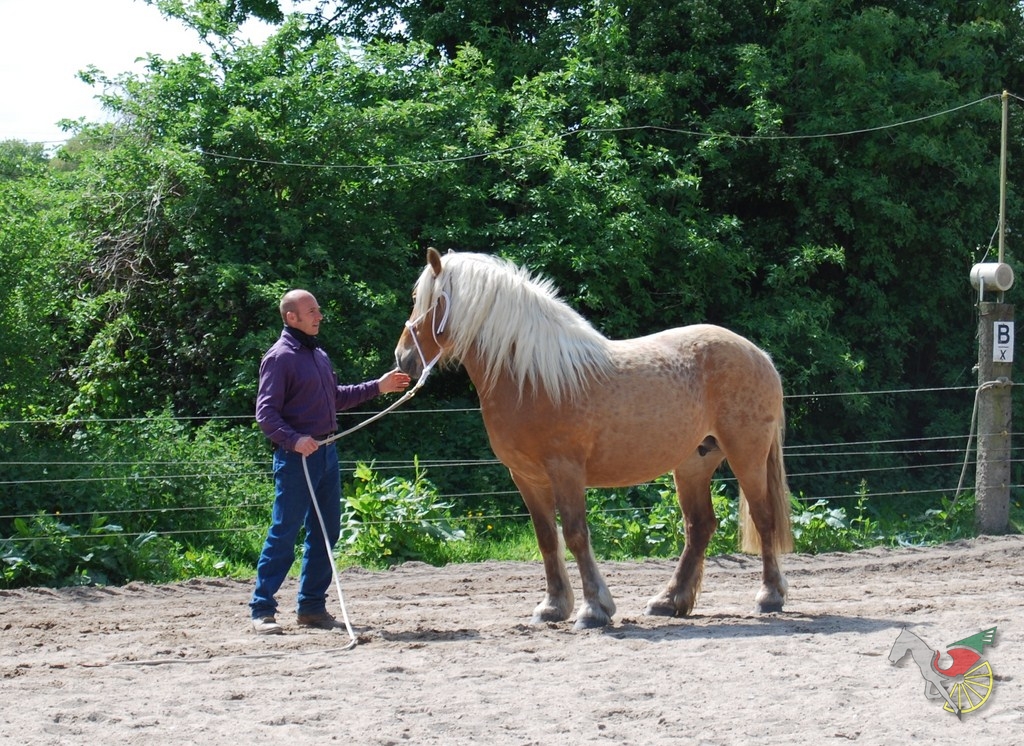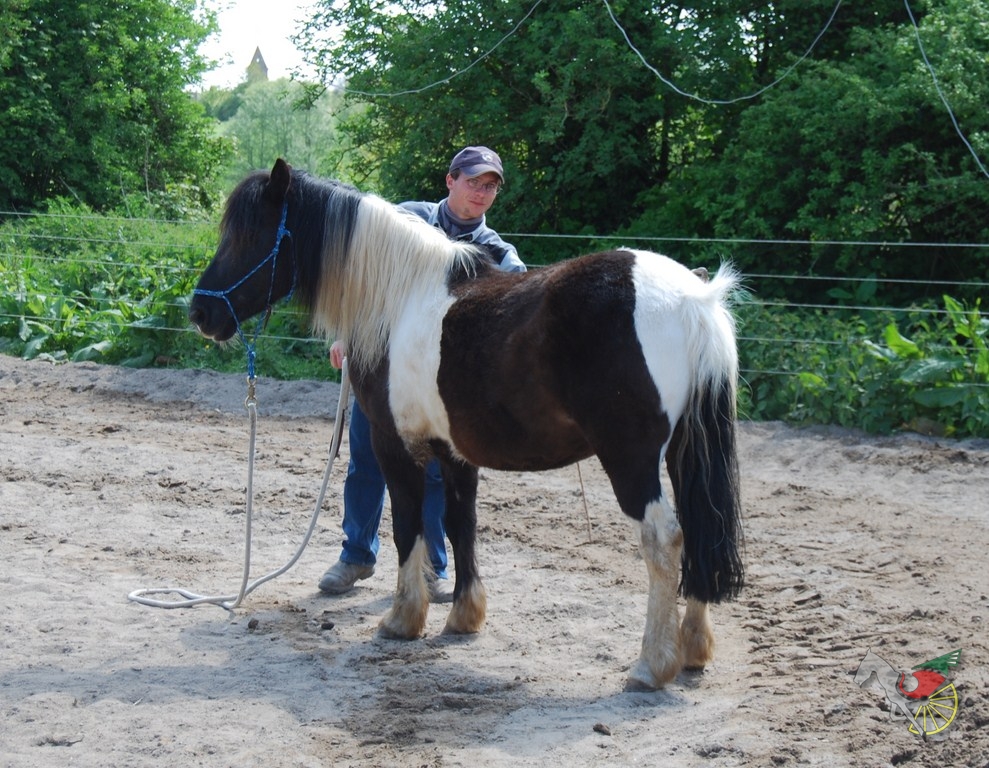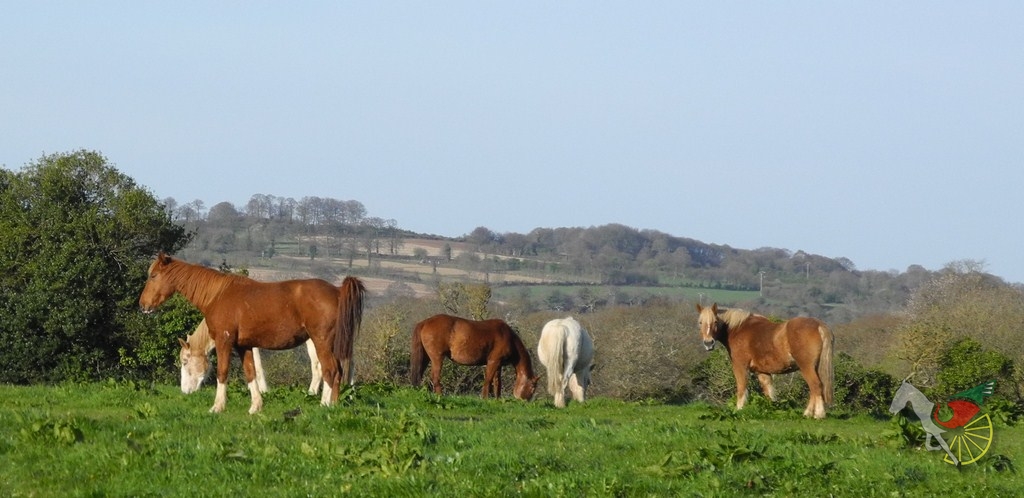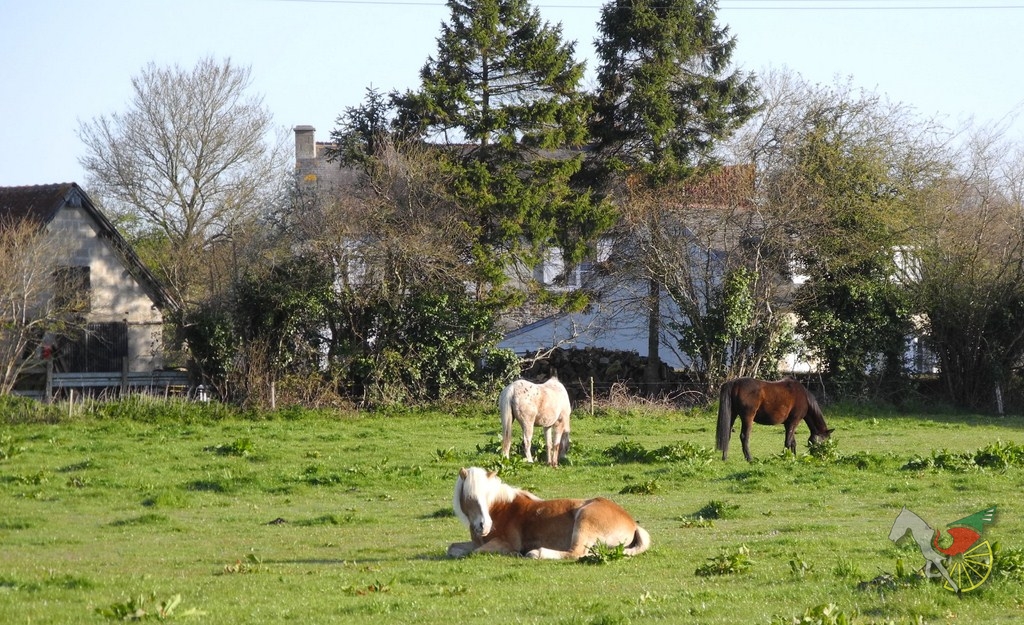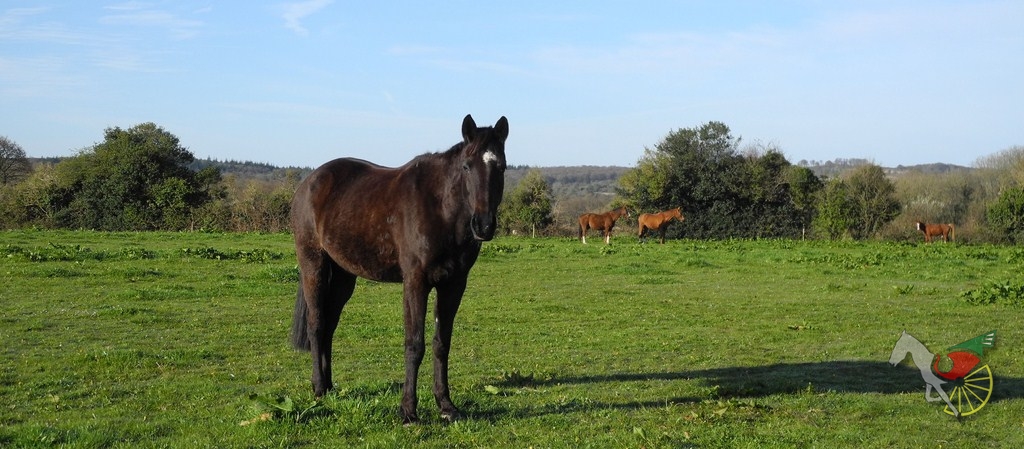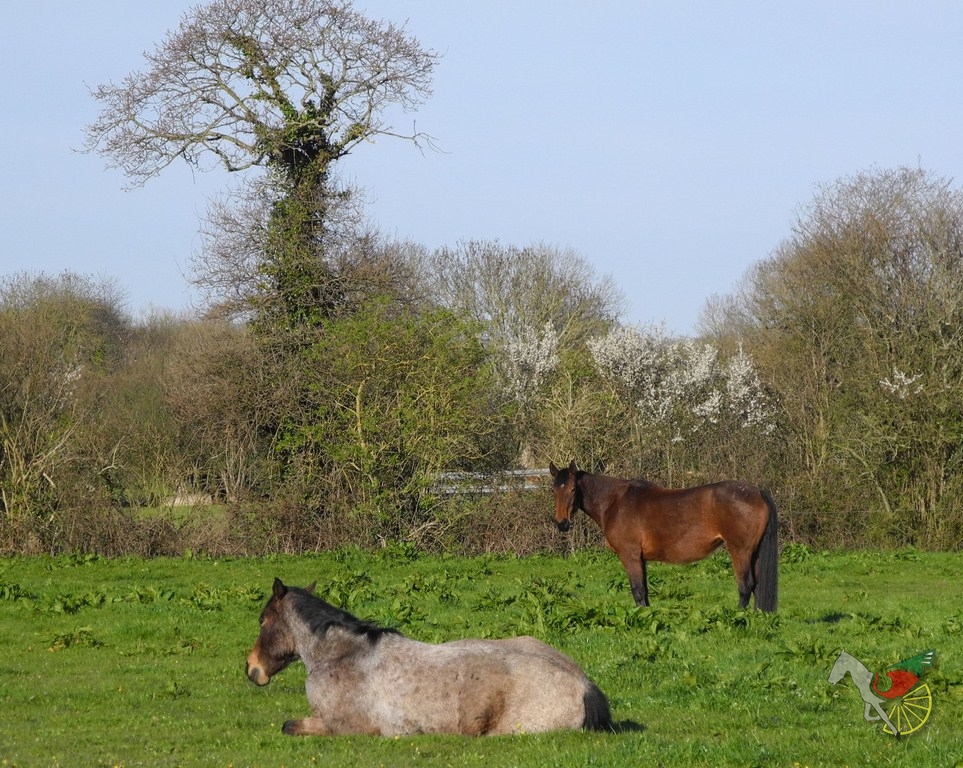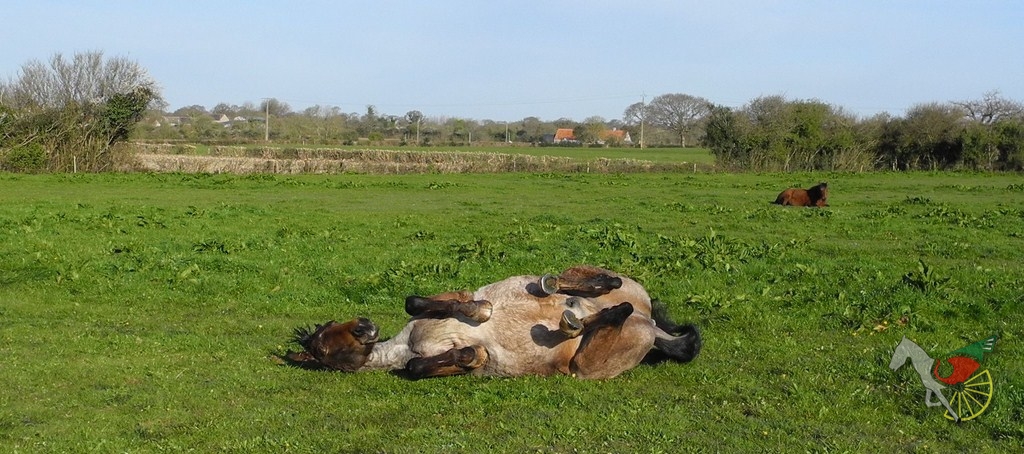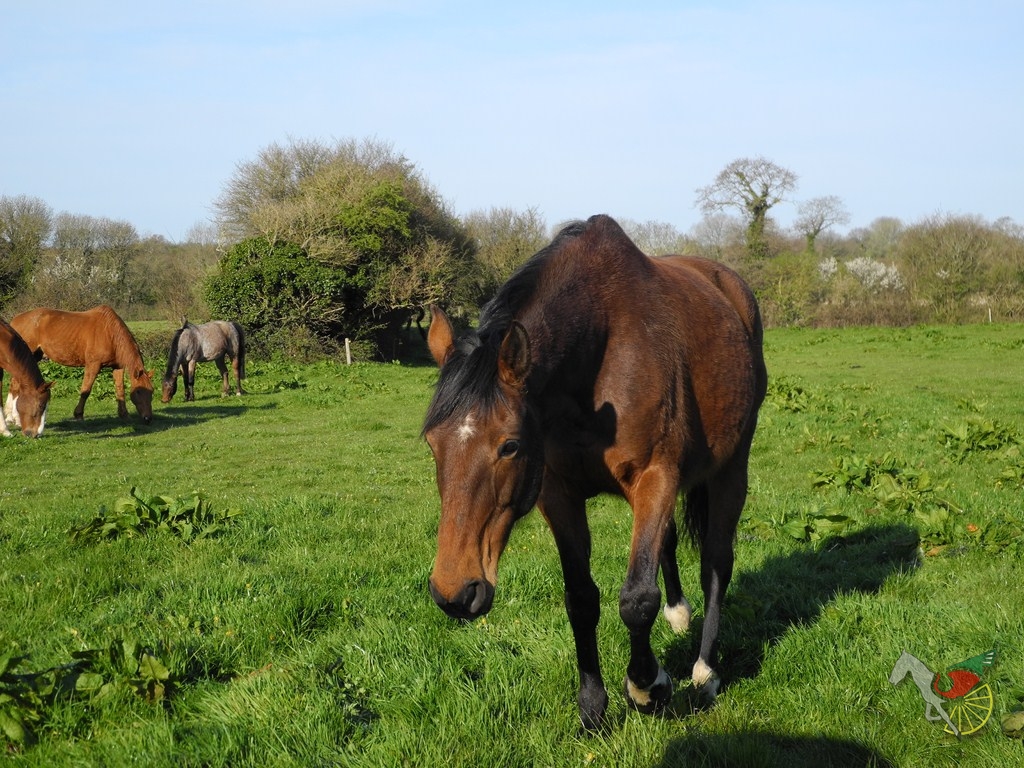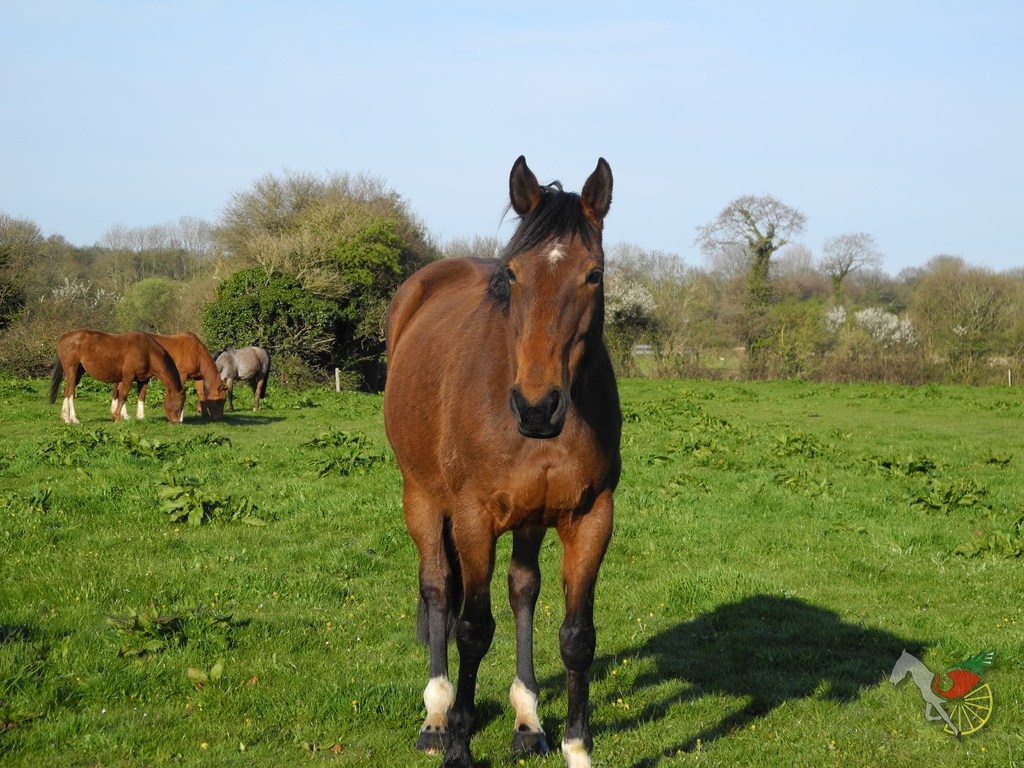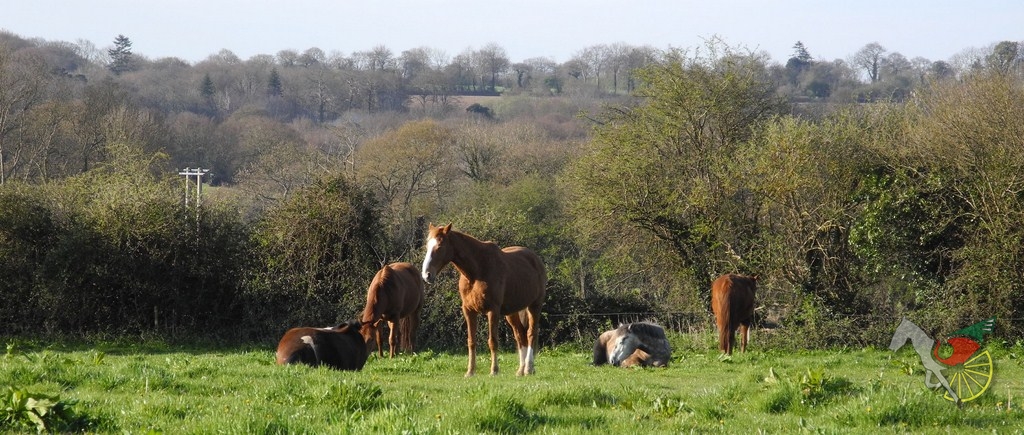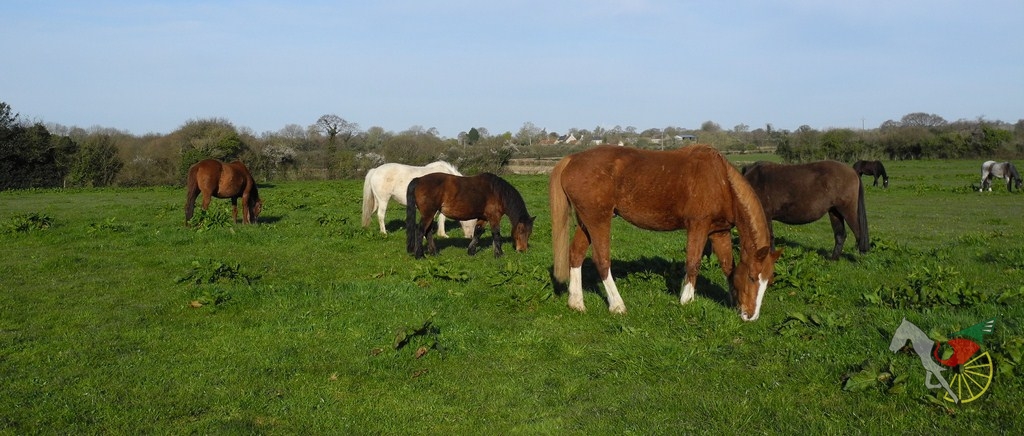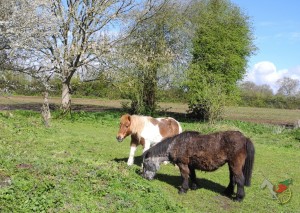 Our cavalry is composed of:
20 A Ponies (SHETLAND, until 1.07m style) in activity, and two, Poly and Alexandra retired and grazing around freely in our grounds.   Alexandra (black and white) is our club mascot!
We have all sizes of Shetland ponies : from the very tiny  to the bigger – just beneath the size of size B ponies.
20 Connemara style ponies and more..The "ponies BCD" are of intermediary size (1,08 to 1,49 m), between Shetland ponies and horses and are because of their size  appreciated by the youngsters, because anything too large can be daunting for a child.
10 Horses:  "French saddle"(French riding horse),"Spanish", Trotters (Trotteurs), Lusitanians, Appaloosa, Anglo Arab and some"prairie cocktails."
4 Draft horsesThe "Percheronnes" are marshalled everyday through the winter by Pascal, for the distribution of hay in the fields. And Luana, oura "Comtoise" draft horse, provides walking tours and carriage rides to Valognes in July and August along with rides through the countryside and pretty trails around our equestrian centre.
3 MULES
All our cavalry spend most of their lives in the fields, in a true herd, accepted by the horses and really benefiting from the nature.